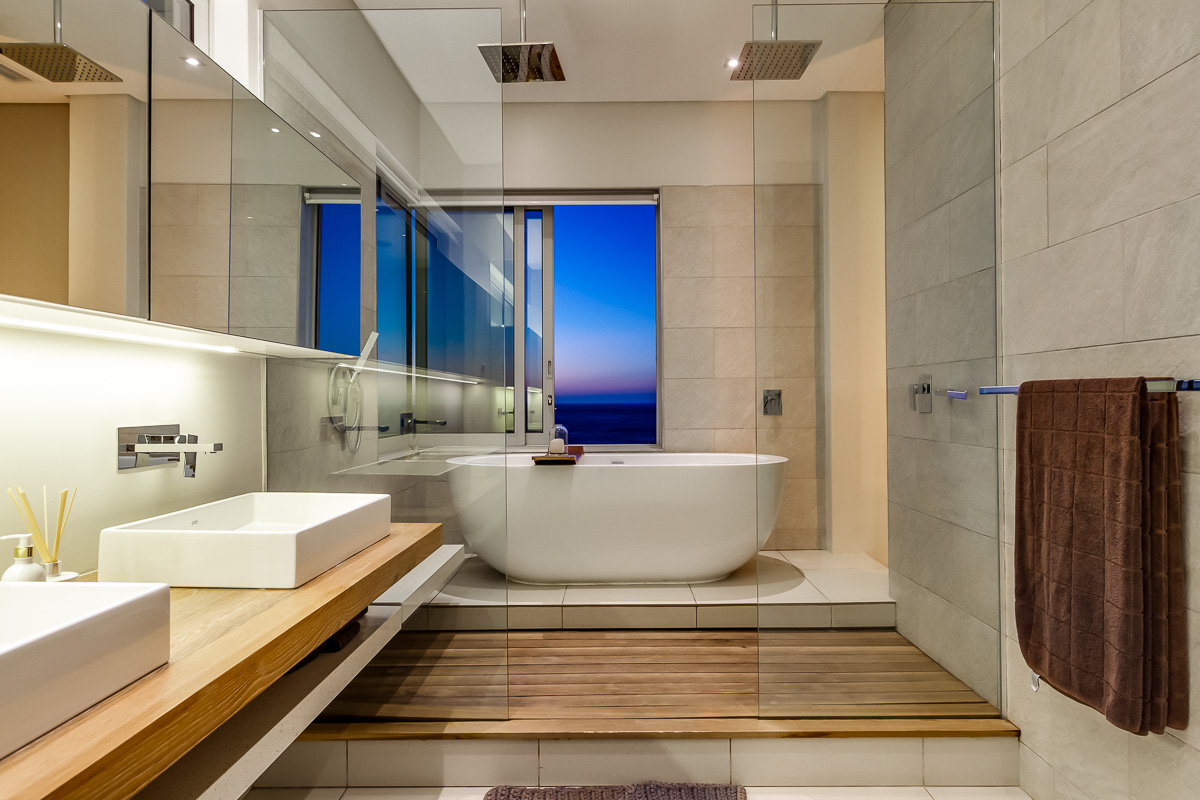 Master Bedroom EnSuite Bathroom
Watch the crushing of the waves while showering or relax in the bath watching over the 12 Apostels Mountains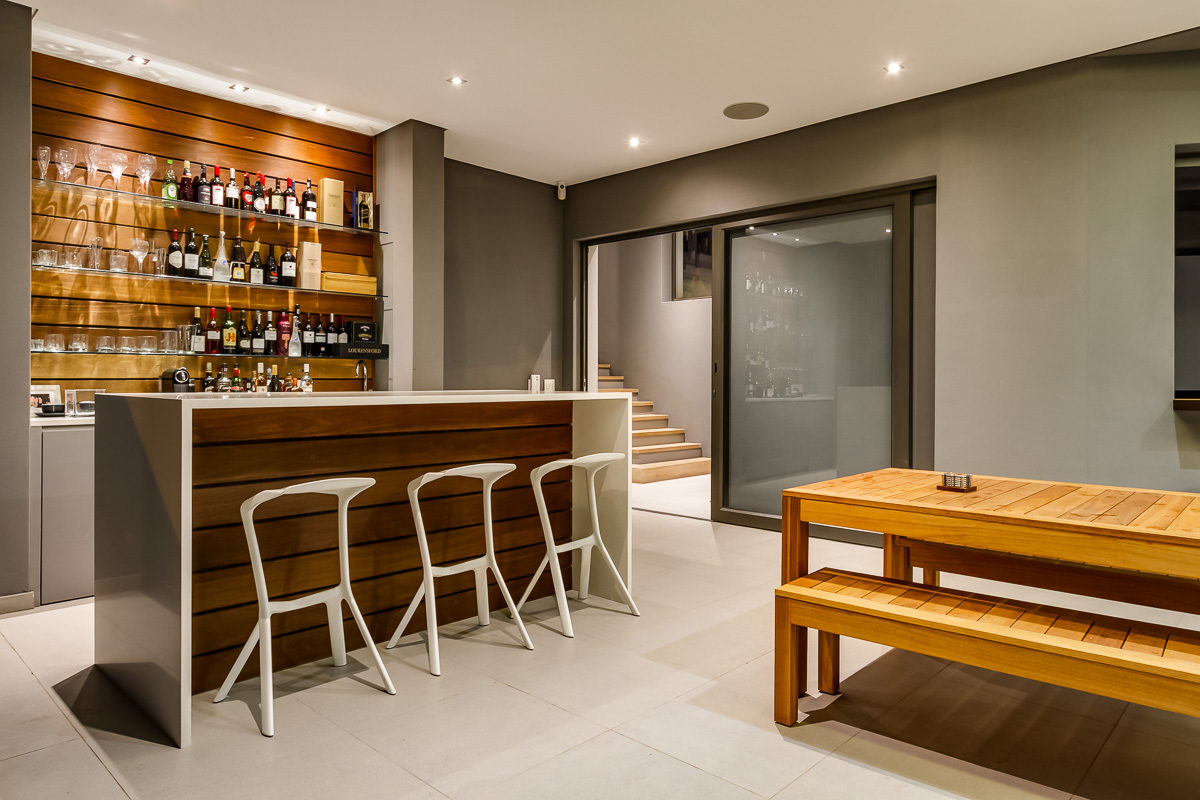 Entertain yourself and guests while relaxing in the bar area listing to music of your choice playing from the rooftop speakers.
Be social whilst cooking in the open plan designer kitchen with the most breathtaking views over the Atlantic ocean.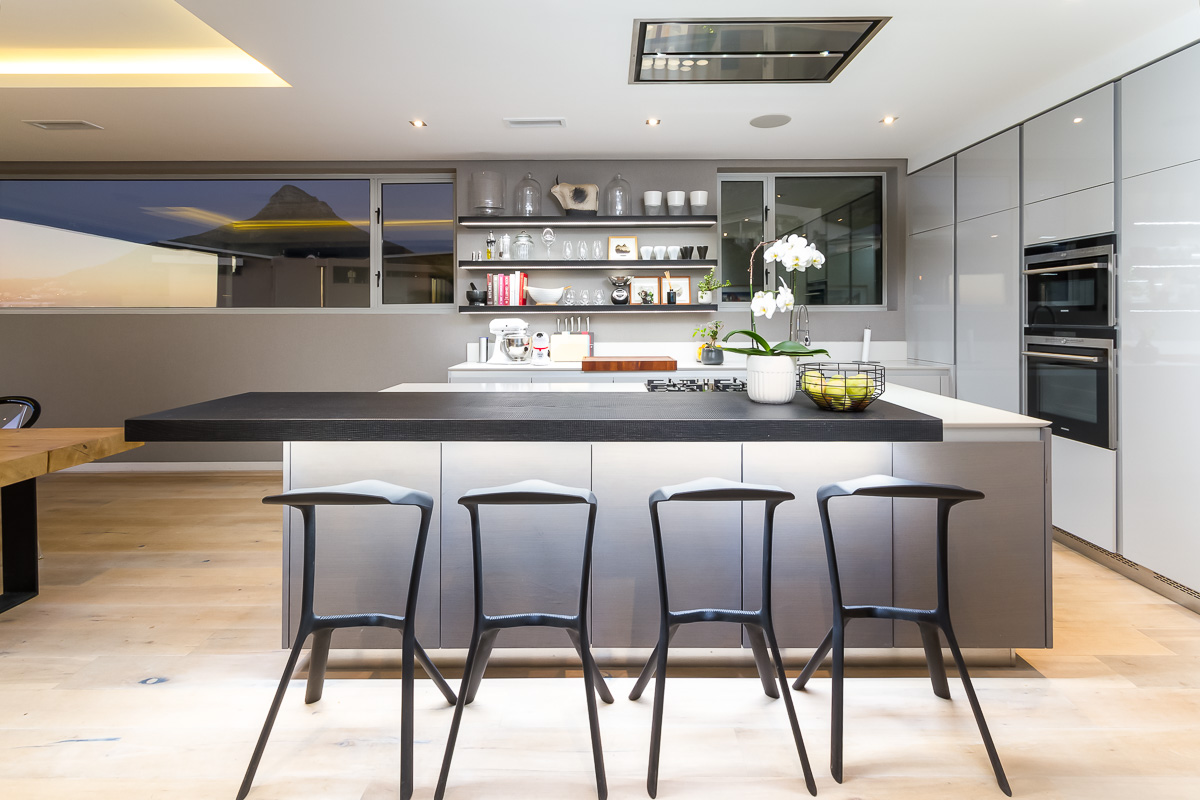 The kitchen are fully stocked with high end cooking and baking appliances.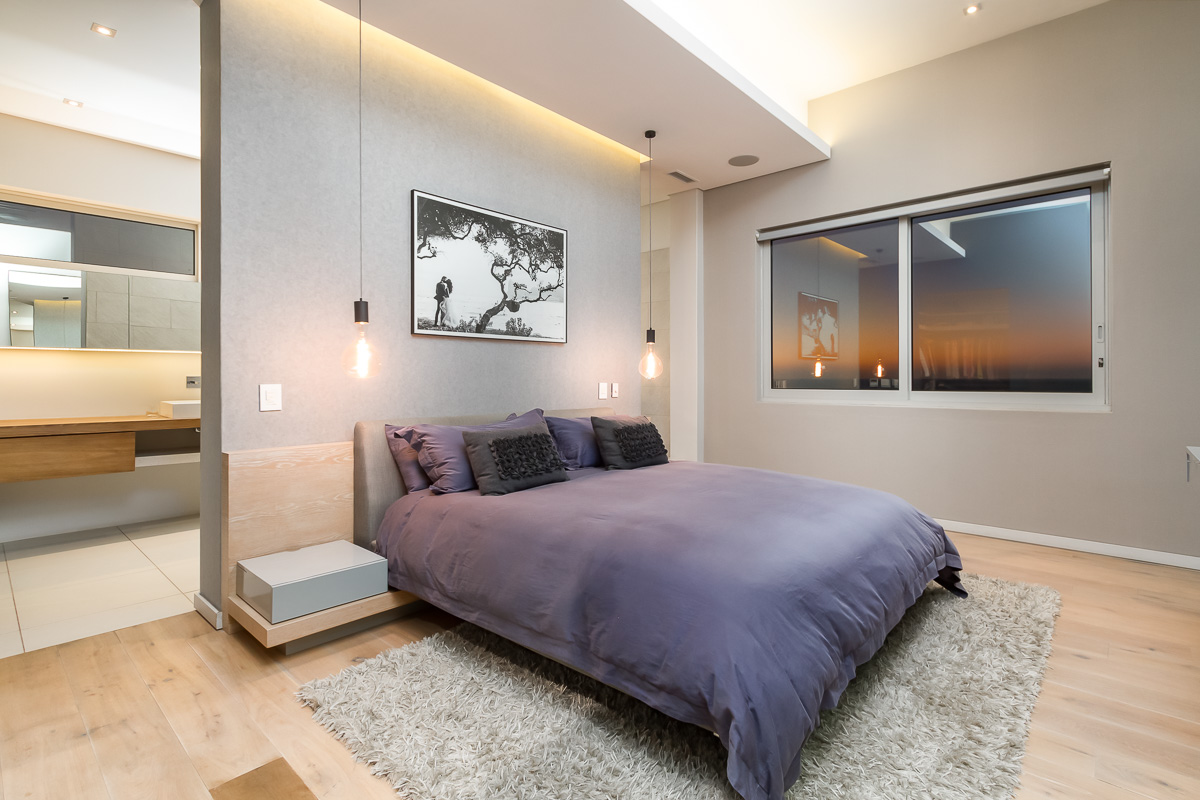 The Master Bedroom are located on the top floor with beautiful views over the Atlantic Ocean and a King bed (Extra Length).
The Villa is located 50 metres from the Bakoven beach.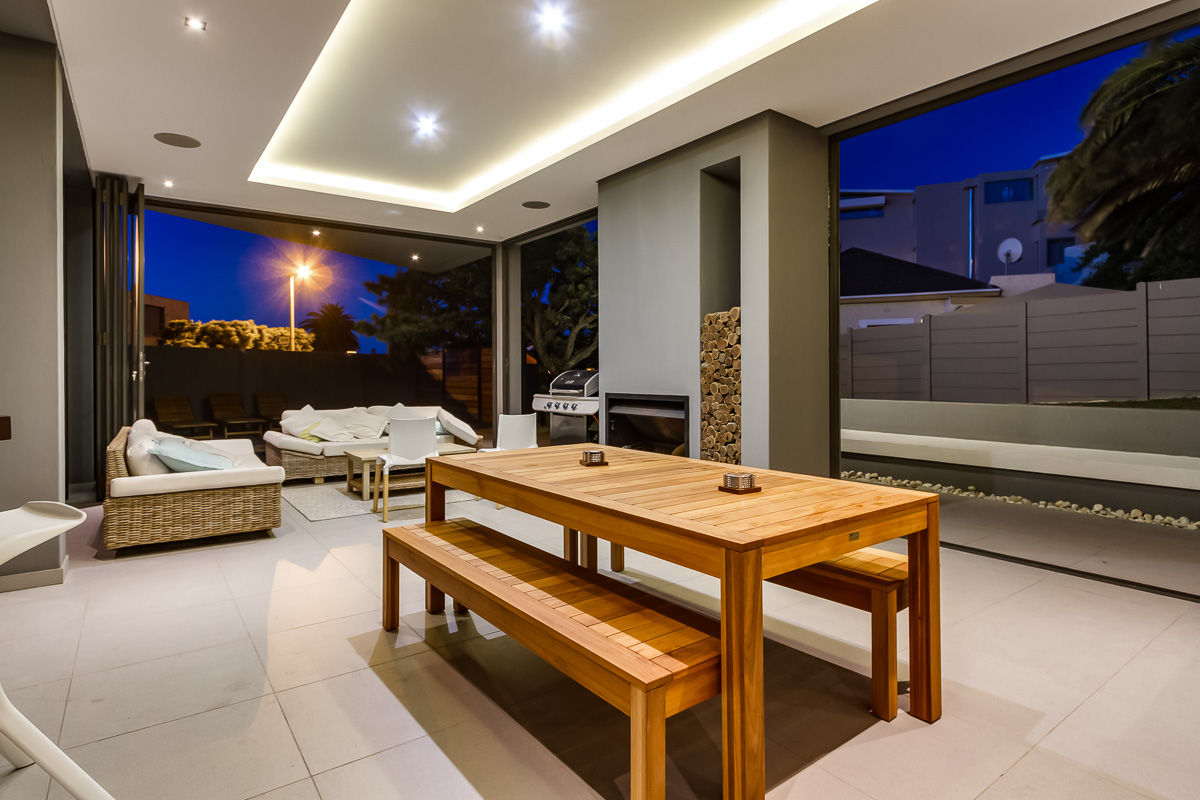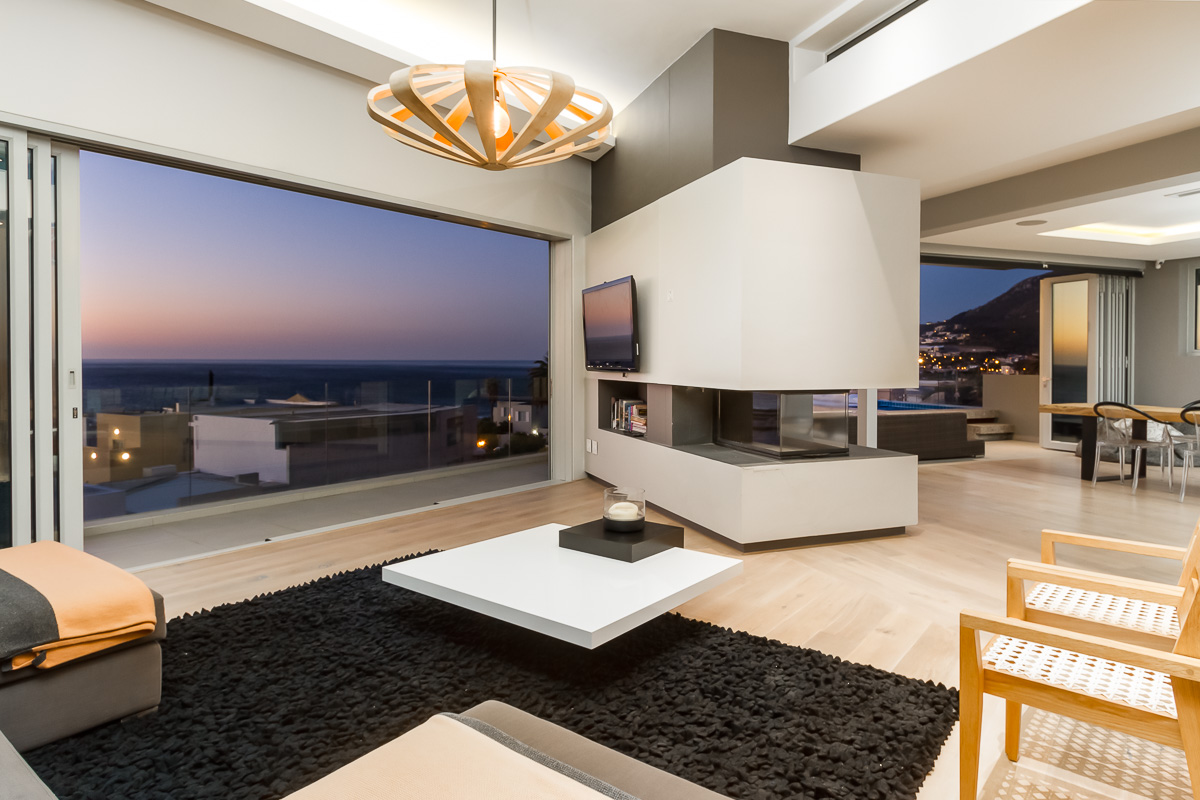 Relax in the lounge area whilst watching over the atlantic ocean and Lions Head.